Brands
The Leaders of Design & Innovation
Meet the companies that we call partners. They form the foundation of our product specifications thanks in part to their best-in-class performance, breadth of product offering and ongoing technological innovation.
Over the last 40 years, Audio Control has focused on "making good sound great" through their lines of amplifiers, receivers and preamplifiers. Unlike some other audiophile brands on the market, Audio Control does not just focus on amped-up specs. Their goal is to improve customers' lives by delivered stunning audio the lets them recreate a concert hall or theater environment in their own home. As the heart of your home theater, their receivers deliver fully immersive sound as well as 4K video resolution. Knowing how important it is to get high-performance audio beyond a few dedicated rooms, they have a full line of multi-zone amplifiers that deliver excellence throughout your house. Even outdoor applications aren't out of the question with their powerful line of 70-volt amplifiers.
Experience personalized control for your unique lifestyle with the power of Salt Lake City-based Control4. Connect virtually any device in your home or business to work together, and command them all with customized one-touch controls and scenes from your system remote or smart device of choice. Whether you're home or away, Control4 gives you the power to command and monitor your estate or business in one platform. The transformative benefits of a smart connected home and business with Control4 delivers convenience, peace of mind and an efficient environment that's comfortable and safe.
DMF is a nationally renowned company famous for designing and manufacturing easy-to-use downlighting solutions for residential and commercial environments. 30 years after it was founded out of a garage in southern California, it now boasts a national chain of warehouses and suppliers to deliver stellar LED lighting solutions wherever they're needed. Having the right light quality is vital to creating successful environments for work, relaxation and play. Easy-to-use OneFrame, SquareFrame and DCD modular mounting systems allow for varied designs featuring recessed, surface mount, wall mount, cylinder and pendant fixtures. Enjoy the perfect indoor and outdoor lighting for any occasion with fixtures ranging from 750 to 9000 lumens and warm dim technology that lets you enjoy the entire light spectrum of cool and warm hues.
Hartmann & Forbes is an award-winning, luxury maker of handwoven window coverings, wall coverings and textiles from natural, sustainable fibers. Perfect for designers and homeowners looking for automated window treatments that inspire a mindful awareness of nature, the Hartmann & Forbes line fuses tradition with technology to help create balance, harmony and clarity in any space. Protect your furnishings, conserve energy and improve security while basking in the beauty of the natural world. Choose from a variety of styles, from naturally woven shades and drapery, textile panel screens, performance roller shades and more.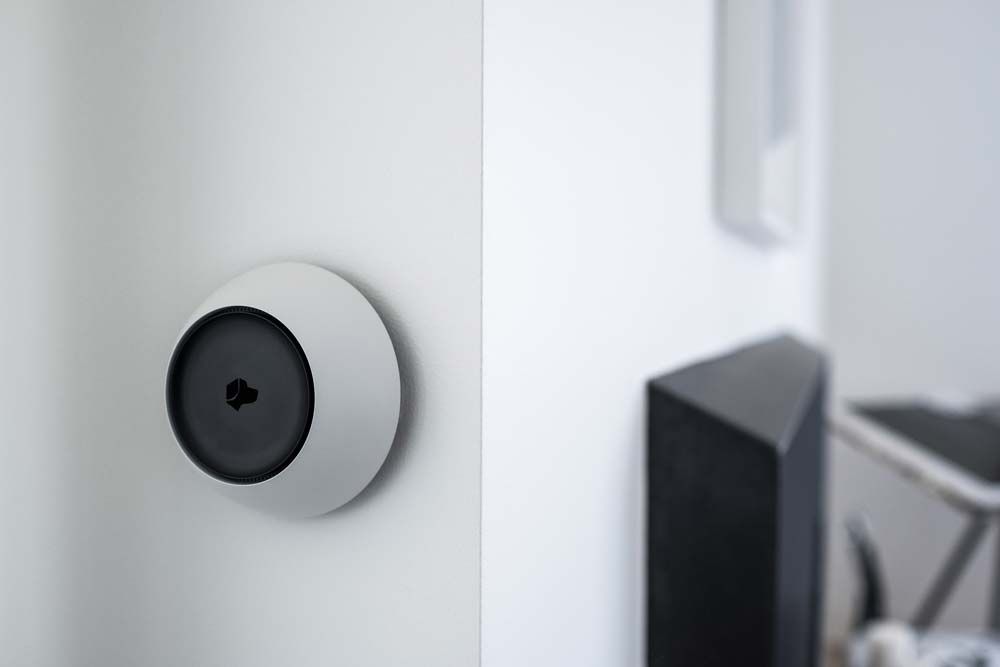 Speak to your smart home like you would a family member or friend with Josh, a sophisticated voice-controlled automation system created by Denver-based artificial intelligence company Josh.ai. Josh uses proprietary Natural Language Processing technology so you can command your home in whatever way feels most comfortable. Josh will learn your daily patterns and take note of your preferences to make your smart home experience more effortless than ever. Since its founding in 2015, Josh.ai has put your privacy and protection first, promising never to sell your data and giving you full control over how much information your home collects. Use Josh with best-in-class smart home products like Control4, Lutron, Nest, Sony and more, and control your whole home from anywhere in the world with your smartphone.
Founded in 1961 through groundbreaking innovation and new technology, England-based KEF is recognized as one of the most important contributors to the development of the loudspeaker. KEF is obsessed with high-resolution audio solutions, made evident through high-performance KEF speakers. The company continually experiments with new materials and technologies in order to create products with superior acoustic quality that reproduce recordings as naturally as the original performance. From their flagship floor-standing high-fidelity speakers to their desktop and Bluetooth speakers, home theater systems and more, KEF offers personalized solutions for audiophiles in Portland, Oregon and beyond who desire the true tonal character of their favorite instruments and voices.
Inventors of the solid-state dimmer in 1959 and now holders of 2,700 worldwide patents, Lutron has expanded their product offering to more than 15,000 products. Lutron lighting and Lutron motorized shades make it possible to craft the perfect atmosphere at home or in the workplace to complement your day-to-night activities with personalized lighting and shading control for enhanced comfort and productivity. Recall your favorite settings from a master keypad or remote to easily transform your environment in Portland, Beaverton or nearby Oregon areas with just a tap or set your lights and shades to adjust on their own so you can focus on the activity at hand. From the workplace to the home, Lutron lighting and Lutron motorized shades provide sophisticated solutions for custom lighting and shading that operate seamlessly at your command.
Origin Acoustics leads the industry in high-fidelity architectural speaker solutions that redefine your auditory experience. Enjoy pristine sound from any angle in your home or business with Origin's in-wall and in-ceiling speakers that intelligently pivot to focus the sound at the designated listening area. Installation is seamless, accomplishing sightless audio from discreet grilles that blend into your décor and deliver astonishing sonic performance when you want it. From your bedroom to your yacht and even the outdoors, Origin has a delicately crafted speaker system for any place you desire.
Delight your senses with professional-grade home entertainment solutions designed to harmonize both picture and sound for a breathtaking, true-to-life experience. Unprecedented contrast, color and realism are made possible with Sony's proprietary technologies that also lead in pixel-by-pixel detail for texture you can practically feel. Whether you're outfitting a multi-purpose media room or a dedicated private cinema, Sony's line of premium 4K HDR projectors and TV displays, AV receivers and high-resolution speakers work in tandem to craft the immersive experience intended by film and video game creators.
Bespoke sound solutions from Triad stand apart in an audio industry filled with cookie-cutter products. Relish in superior sound with their high-end architectural speakers designed to integrate elite sound reproduction into luxury living environments. Expertly designed, hand-crafted and installed, Triad audio solutions are ideal for any application ranging from 2-channel to immersive surround sound. All their speakers are built-to-order at their Portland facility to deliver exactly what you need while showcasing all their latest audio technology. Designed using European drivers used by only the top manufacturers in the world, Triad offers the best performance and value. Enjoy a wide range of models available, from their flagship loudspeakers to their more discreet in-wall and in-ceiling varieties.
Start Your Journey to Smarter Living
Connect with us to learn more about how these industry-leading brands work together to create your dream smart home or business.